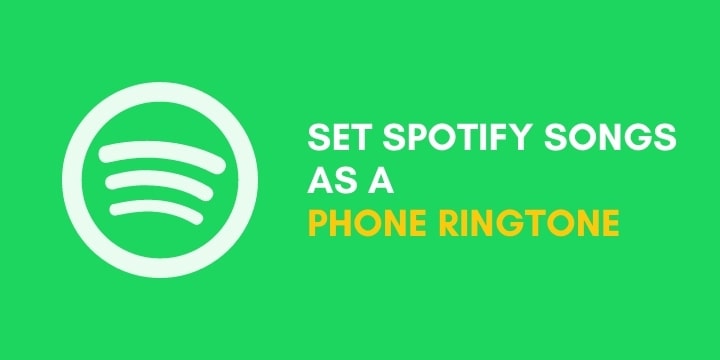 How To Set Spotify Songs As A Ringtone (Ultimate Guide)
Updated on May 5, 2023
Undoubtedly, Spotify is one of the best music streaming service providers, and millions of peoples used it daily. Many of us have a desire to Use Spotify Song as a Phone Ringtone, but due to high copyright protection, we are not able to do the same.
If you have been using Spotify for a long time, then you know that they have proprietary protection, which obstructs users to stream their music on other platforms even you have their premium subscription. As we know, Spotify allows its premium subscribers to download any song and listen to them offline. Still, we cannot edit or transfer them because all the songs are encrypted by DRM.
So, today, I am gonna give you a step by step tutorial on How to Use Spotify Song as Phone Ringtone. I am writing this tutorial from a newbie perspective so that anyone could easily understand it.
What is Spotify Music
Spotify is the most popular Music & Audio application that provides the ultimate experience of listening to songs where you can search for your favorite music and make the shareable playlist. This platform has lots of incredible features like curated playlist, personalized music experience, fantastic sound quality, offline listening, and many others.
As we know, after subscribing to Spotify Premium, you can get access to the latest podcasts and thousands of songs that get updated regularly. Another great feature that we get in Spotify Premium is that you can directly download songs in your device.
But when it comes to set any Spotify song as a ringtone, then free members may have noticed that there is no option for setting ringtones. Along with that, you can't download Spotify Songs in MP3 and set it as a ringtone.
How to Use Spotify Songs as Phone Ringtone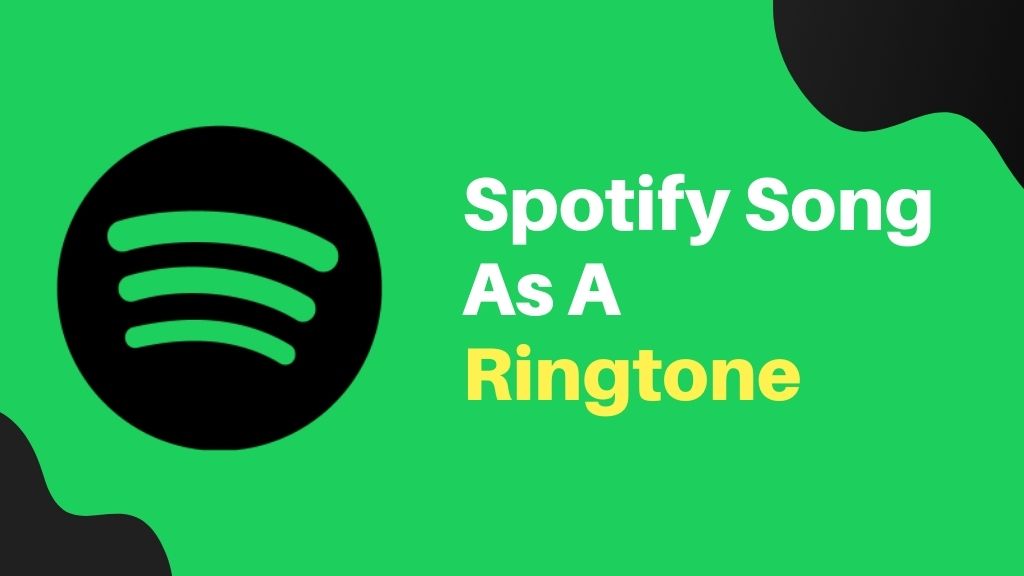 So below, I had tried to share some working methods that can help you to set up any Spotify Music as a ringtone. If you are upset with the fake methods available over the internet, then you can follow the below steps to solve that issue.
Step 1: First of all, you must have a Spotify music converter tool that helps you to download Spotify songs to the local storage of your device.
Step 2: Now, launch the tool and go to the setting option. Then, choose MP3 as the Output Format that eventually helps you to organize output files as well as get improved audio quality.
Step 3: After that, it's time to add Spotify Songs to the software. Just open your Spotify playlist, and this tool quickly reads all the data from there and shows you the list of songs on your device screen.
Step 4: Select the song and click on the 'ADD' button, which you want to convert in MP3 format. You can also select multiple songs at the same time.
Step 5: After selecting Spotify songs, hit the convert button, and the converting process will start immediately. The results will come in a couple of minutes, depending upon the length and quality of the songs.
Step 6: When the conversion gets finished, then import all the songs on your device and start editing them.
Hurray! You have done all the essential tasks and can make the edited song as your phone ringtone.
Note: This is the paid method, where you need to buy TunePat Spotify Converter software. If you are looking for any free way to do this task, you can join our telegram group. We already shared the Spotify Music download trick and free method of setting any song as a ringtone in our channel.
Wrapping It Up
As we know, Spotify doesn't allow a free member to download songs from Spotify Application. This means you must need to purchase their premium membership for accessing some locked features.
I hope the above method works for you. If you like this method, then don't forget to share it with your Spotify lover friends so that they can also put any song as a ringtone. Also, if you have any issue regarding this method, or if you are facing any issue while applying this method, then comment down. I would love to solve all of your issues.