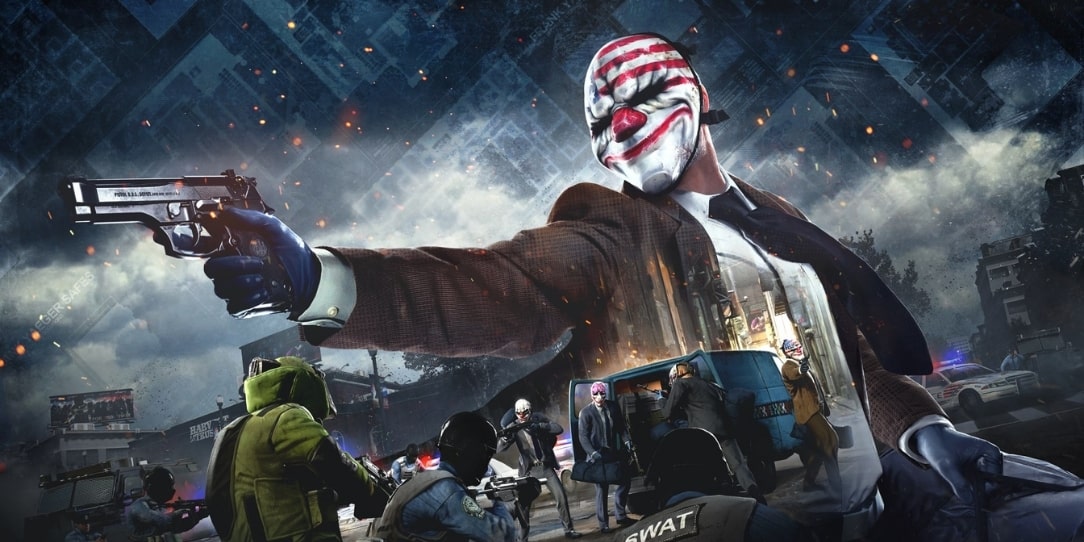 20+ Best Payday 2 MODs (Weekly Updated)
Updated on September 1, 2023
Are you a Payday 2 player and searching for some best Payday 2 MODs to increase your game experience? Then you had landed on the perfect location. Today, I am going to tell you some best Payday 2 MODs of 2023 that will make your game even better.
I will add new MODs every week, so if you are a real Payday 2 player, then you must have to bookmark this page so that you never miss any MODs.
As every gamer knows, Payday 2 is one of the best 3D-shooting Multiplayer co-op game. Co-op games mean cooperative games where you have to play with your teammates to complete any mission.
Also Read: Mini Militia – Doodle Army 2 Mod
In Payday 2, you get some 'heists' missions, which you can complete with solo or with multiplayer. Don't worry, these 'heists' are not real, and you not going to jail for doing it. 😛
So, if you are a regular Payday 2 player and want to take it to the next level where you can customize your gun, customize your avatar, and many more, then this MODs is just for you.
Below, I am giving the best Payday 2 MODs with its direct download link so that you can easily download it without screwing your head.
What Is Payday 2
Payday 2 is a cooperative FPP shooter video game, which is the second sequel of Payday – The Heists. It is developed by Overkill Software and announced by 505 Games.
It was first launched for Windows, PS-3, and Xbox 3 on 13 August 2013. Later, in 2015, it was officially released for PS 4 and Xbox One.
Payday 2 is the best multiplayer game where you can co-operate with your teammates to complete thieves missions like bank robbery, shop, robbery, and many others.
There are four main characters Dallas, Chains, Hoxton, and Wolf, with whom you have to complete all heists missions.
Just wear the mask, and experience the thrill of heists without getting caught.
High graphics, awesome missions, real-life characters, and unstoppable shooting actions make it more than just a PC game.
What Are PayDay 2 MODs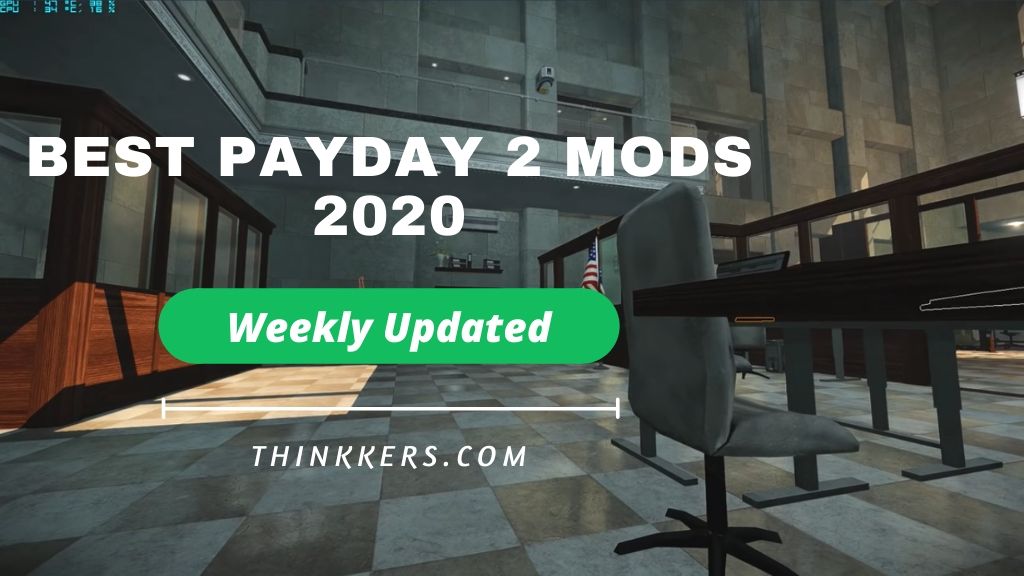 If you are a professional player who loved to play PC games, then you know about MODs.
But if you are new and don't know about gaming MODs, then be tension free. Because today, I will explain what are MODs and how to use it effectively.
Payday 2 MODs are the modified files that gamers use to change, add, or alter the functionality of Payday 2. Like, if you want to add some attachment in a gun, then you need to activate weapon MODs. Yes, it's that simple.
But as every new gamer, sometimes professional players too got confused about choosing the best Payday 2 MODs.
That's why I am writing this article. Below, I am giving the best Payday 2 MODs of 2023 that you should have to try for the better game experience.
Best Payday 2 MODs Of 2023
As everyone knows, there are plenty of Payday 2 MODs available on the internet. But, Choosing the right MODs which improve the overall gaming experience is quite tough.
I am listing these MODs based on UI, performance, functionality, and importance. So, without wasting more time, let's dive in.
BLT 2.0 MODs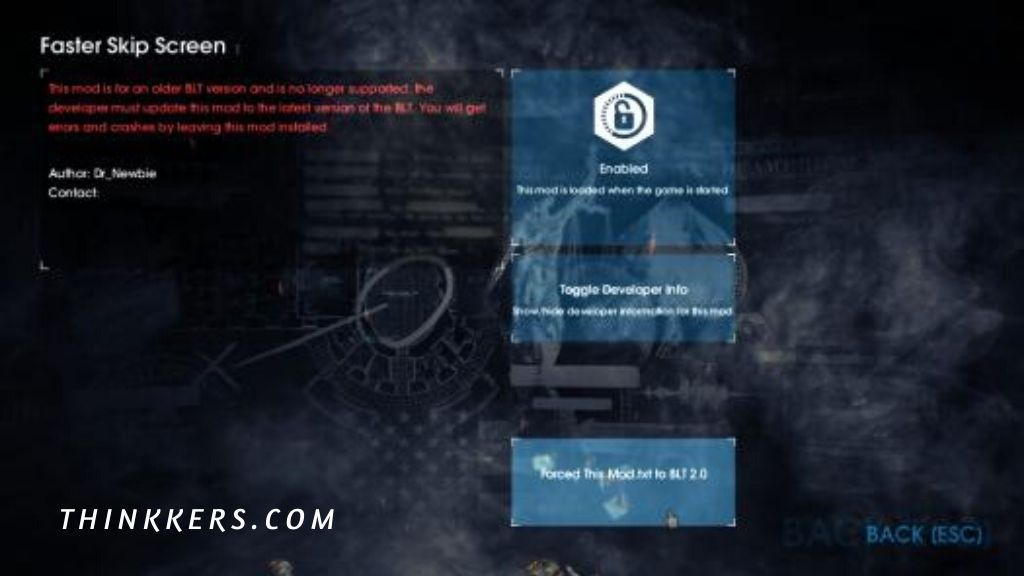 I had put BLT 2.0 in the first position because this is the essential tool to manage and download Payday 2 MODs. With its drag-and-drop user-friendly interface, any new gamer can also use it.
BLT 2.0 is a tool that gives information about MODs you are currently using on Payday 2.
Also, it will give you an overall overview of the mod version, features, and even its installation process. If there were any updates of your MODs, then you can update it directly through it.
There are several BLT MODs available on the internet, which make Payday 2 more appealing. Below are some of Payday 2 BLT MODs that you must have to try:
BLT Audio MODs
Better Bots
BLT Interface MODs
Localization Changes MODs
Blt Weapon MODs
These all Payday 2 BLT MODs will help you to fix some minor issues like an audio glitch, weapon modification, and many more.
---
WolfHUD Mod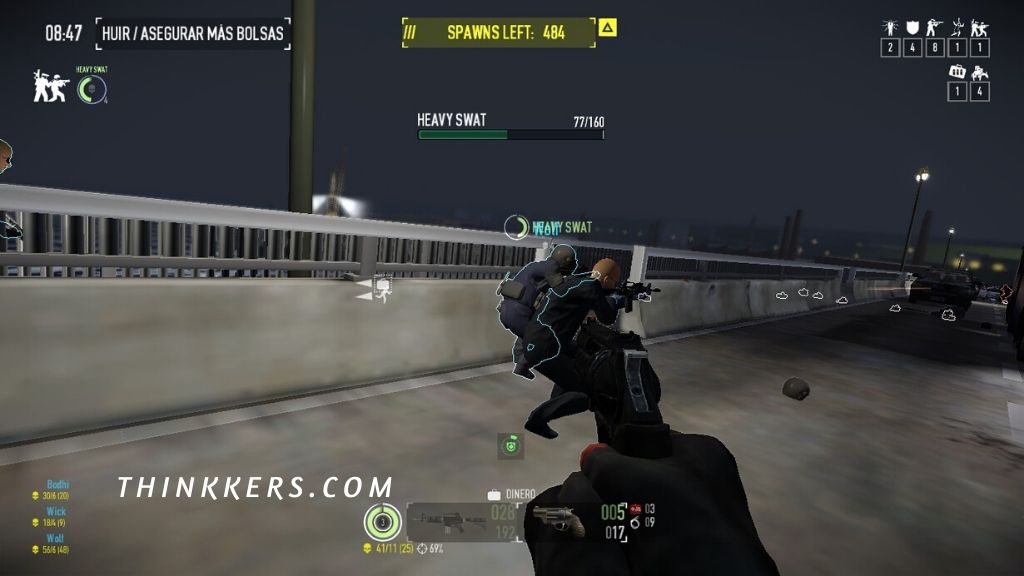 WolfHUD is the collection of other HUD altering MODs that can be used to make Payday 2 more realistic and easy to play.
One of the best things about WolfHUD mod is that you are not going to ban for using it because the developer officially supports Payday 2 HUD MODs.
This WolfHUD will add some crucial tweaks into your game like AutoPickup, Kill Counter, Weapon Loadout, Detection Level, and many more.
As we know, when we try to open any lock, then we have to press 'F' keys for nearly 5-6 seconds. But with this HUD mod, you can open it just by one click.
There is other WoflHUD MODs add-on available in the market like TabStats, Inventory Weapon Names, Scarface Packs Federal Inventory, and many others. You can choose anyone according to your needs.
---
Custom attachments for custom weapons MODs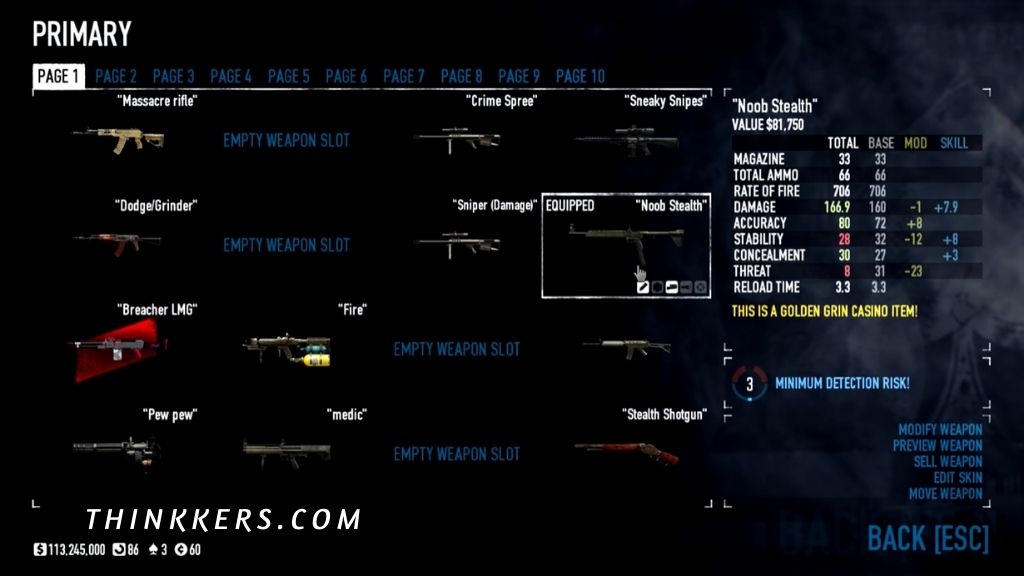 What if you want to increase the performance of your gun? At this time, Custom attachments for custom weapons will surely be going to help you a lot.
As we know, attachments play a vital role in increasing the overall performance of guns like damage, stability, recoiling, and many more.
Also Read: PUBG Mobile Unlimited Uc Mod Apk
You can add any custom gun using Gun Add-on mod, but finding the best attachment for that gun is a challenging task.
Below are some of the supported custom attachment that you can use on custom guns:
IP69 Giperon Scope
CompM4s Sight
Coyote Sight
GiTS Carry Handle Sight
Kobra Sight
You must have to keep your custom weapon and attachment updated; otherwise, this Payday 2 Mod won't work correctly.
Get Custom attachments for custom weapons
---
Enemy Health and Info Mod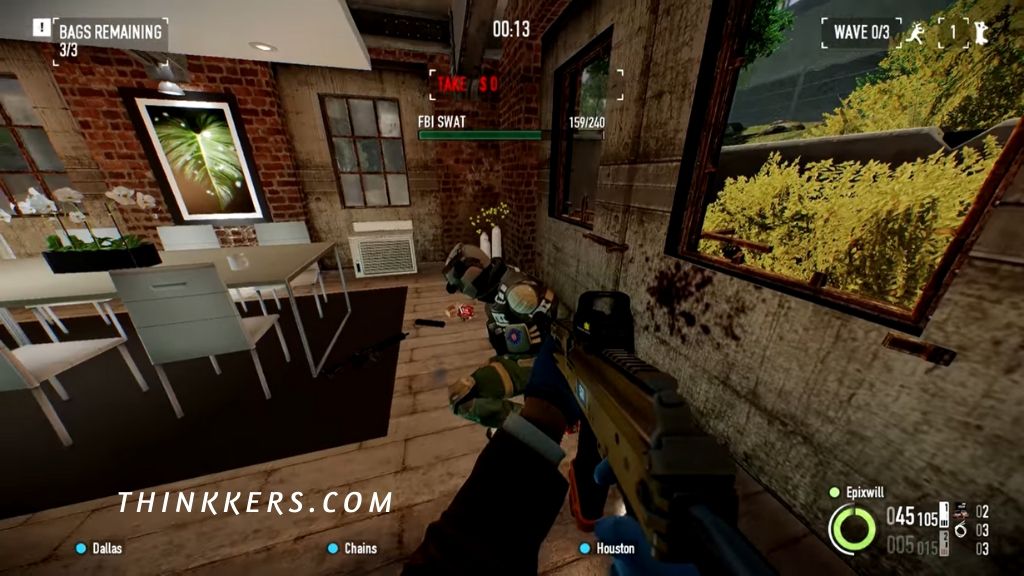 Enemy Health and Info is another great Payday 2 mod in our list where you will get all information about the enemy's health like damage taken by enemies, enemies level, and even enemy name.
After activating the mod, whenever you aim your enemies, you will get a green health line with their names above the head of enemies. With this health line, you can assume the damage you made to your enemies on a scale of 30.
For Example, when you go for heists in a bank and aim towards the watchman, you will get Green Line above the watchman's head with a name, i.e., Security Guard. You can see the above image for more clarification.
Enemy Health and Info mod is s small but useful mod of Payday 2 that you must have to install. You can now see which enemies have low health and choose which enemies you have to knock out first.
---
Payday 2 Restoration Mod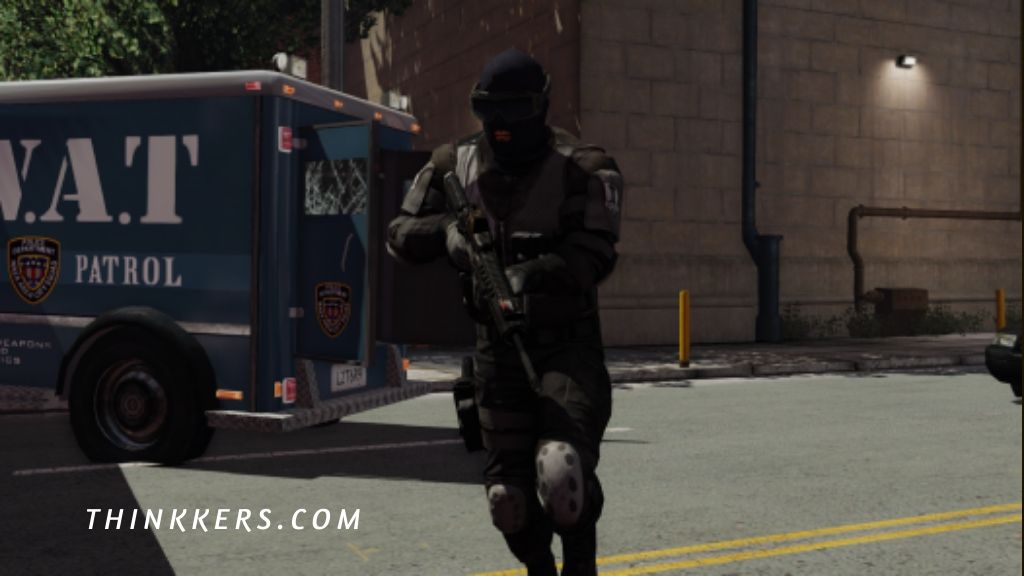 Restoration Mod is another must-have mod to overhaul any aspects of Payday 2. After activating the mod, it will rebalance your gameplay elements, will add some masks, heist maps, and weapons.
Also, it improves the AI(Artificial Intelligence) and logic of police.
Payday 2 restoration mod will add some new enemy to your game like the Grenadier, who uses repeated teargas to smoke you out of the hiding. Some more enemies like Titan units, Captains, and even NYPD and LAPD with their remolded cops.
With restoration Payday 2 MODs, you can:
Experience the true meaning of custom 3D sound
Experience the Overhaul
Get new heists, new mask, and new weapons
Use some important feature from the previous version
You need SuperBLT, Beardlib, and the VoiceLine Framework for proper installation and working of this mod.
---
Payday 2 Better Bots Mod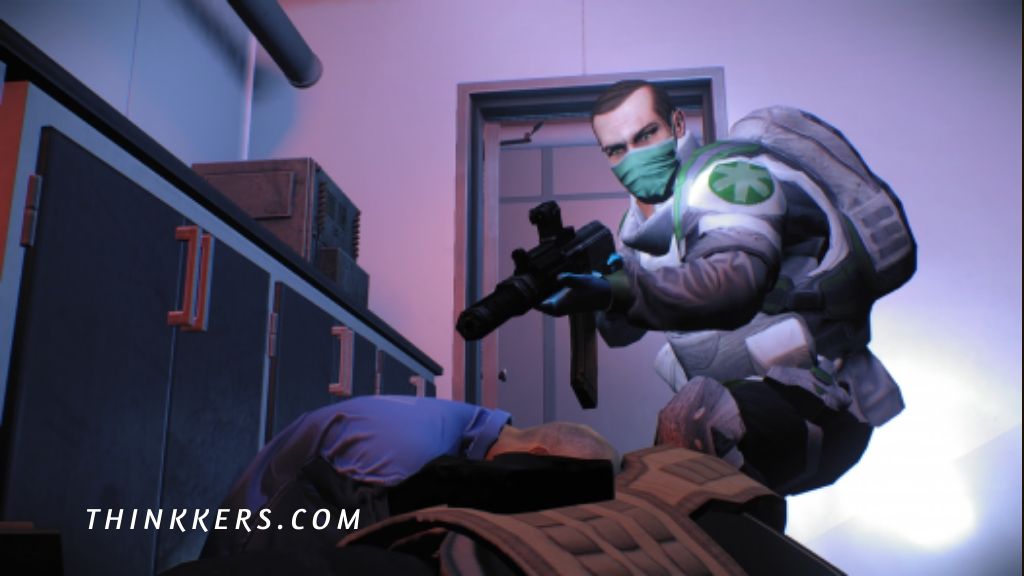 If you are a gamer who plays mostly with bots, then this mod is just for you. On most of the occasions, When we have any missing teammates, then Payday 2 automatically assign a bot in that slot.
Bots are nothing but computer-generated players who act as a real player. But unlike the actual player, bots have lower weapon damage, basic weapons, and low logic.
As everyone knows, its a miracle when any bots give you review or help you to take down enemies. But most of the time, bots are just useless.
But with this Payday 2 Better Bots mod, you can increase the AI and logic of bots so that they help you in the game. The bot will play as they are real players like they will mark enemies' locations, throw grenades and melee, and also helps you to take down your enemies.
---
Dynamic Crosshair Mod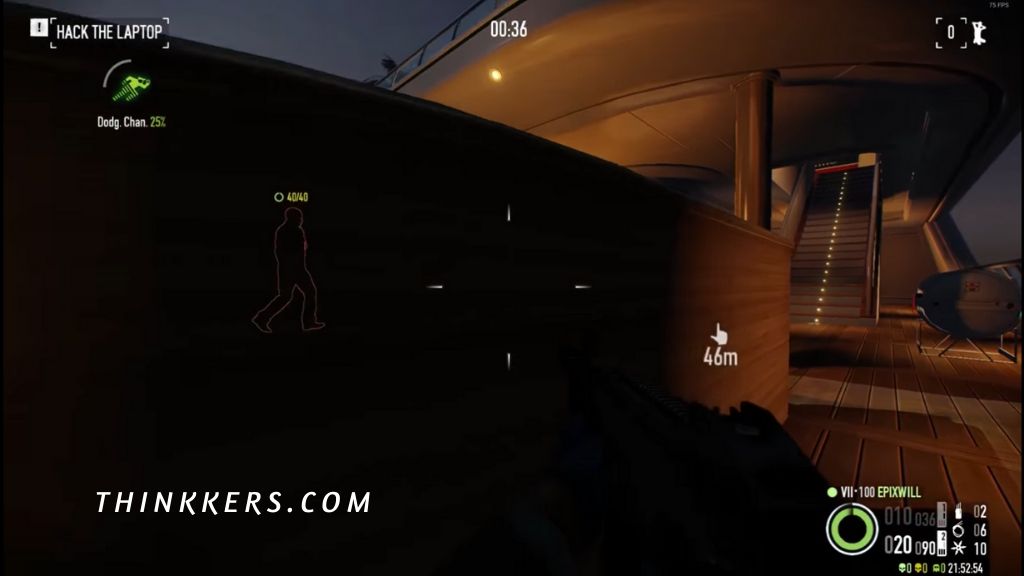 I think dynamic crosshair is the most important HUD Payday 2 MODs for any new gamer to increase their aiming. Payday 2 doesn't give any crosshair in the game.
Don't know what the crosshair is?
Crosshair is the eighter circular or cross symbol present in the center of the screen that tells players where they are aiming and shooting. It is the most important element of any shooting game.
By using this Dynamic Crosshair mod, you can get an exact idea where you have to aim and shoot. You can also adjust crosshair size and color so that whenever you aim your enemies, bullets shoot them and not anywhere else.
One best thing about this mod is that when you aim to anyone, the crosshair will change its color. So that, you know, to whom you are shooting on.
---
Hollywood Shootout MODs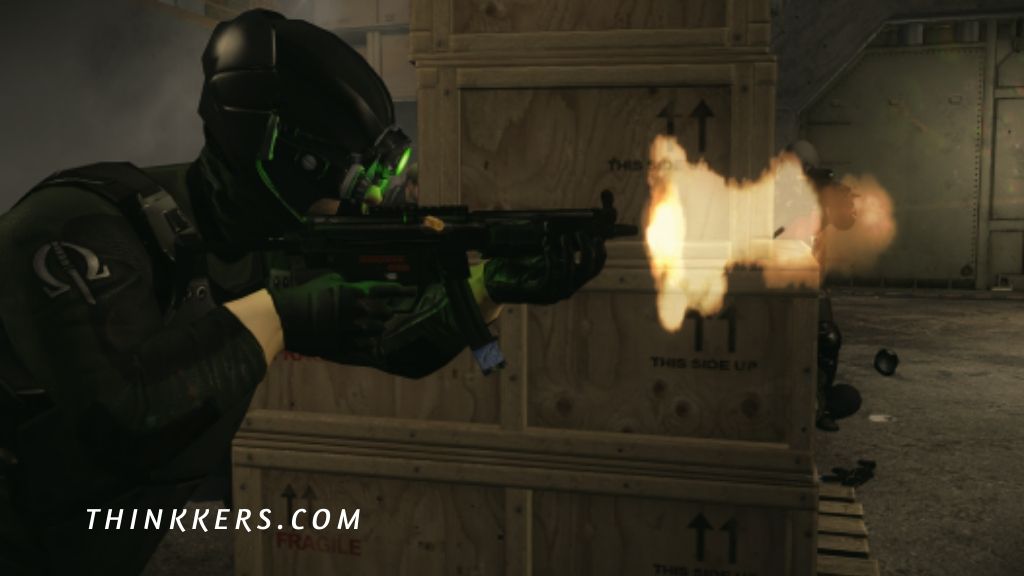 Do you want to make Payday 2 real as possible as it can? Then this Hollywood shootout Payday 2 mod is just for you. It will give a real effect of bullets when it hits any metal.
We have seen this scene in almost every Hollywood action movie that whenever someone shoots the bullet, and it hits to any metal surface, it creates sparkles. This gives us an illusion that bullets really hit the surface or not.
This Hollywood shootout mod does the exact same thing in the game.
PS: If you are playing the game just for fun, then I would advise you to skip this one because it won't gonna help you to improve your gameplay.
---
Payday 2 Federal Inventory MODs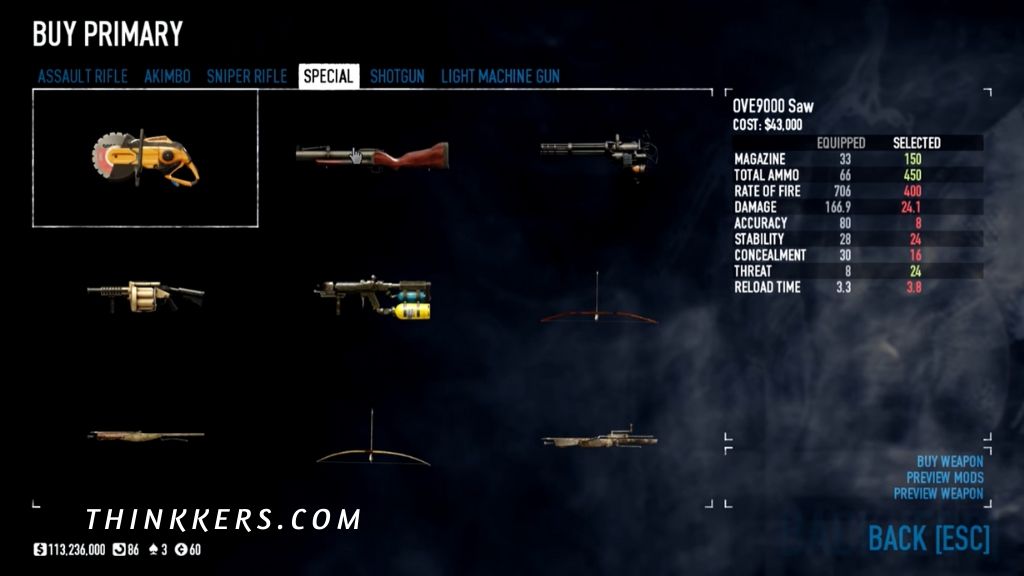 Federal Inventory is another great Payday 2 mod, which will change your stock inventory white icon to a real one.
As we know, all guns, items, and masks are indicated by white(little grayish) icons, which makes it hard to identify, especially when we are customizing our character and giving it the best heists mask.
But by using the Federal Inventory mod, we can see any gun's actual picture in inventory and choose anyone that suits with character.
The biggest disadvantage of this mod is that you need to keep it updated in order to keep it working. Otherwise, you may face some issues.
---
Keepers Payday 2 Mod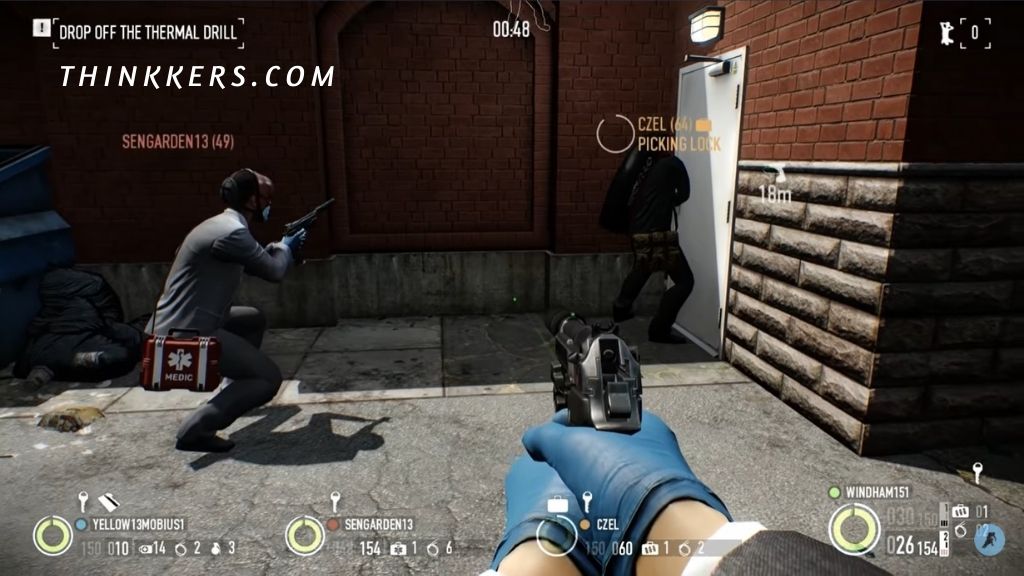 We had already talked about better bots mod, which increases the AI of bots. But this Payday 2 bot mod is different than the previous one.
Payday 2 is a co-op game that means we must have to play by co-operating with teammates. But there are many scenarios where our friends are not available, at that time, and we have to play it alone.
At that time, you can use this Keepers mod.
This mod will make bots and jokers smarter by enhancing their path so that whenever you call them, they will reach you quickly. Also, it ensures that they returned to their position if pushed back.
One best thing is that you can increase joker's responsiveness and also name them as you want.
---
Enhanced Hitmarkers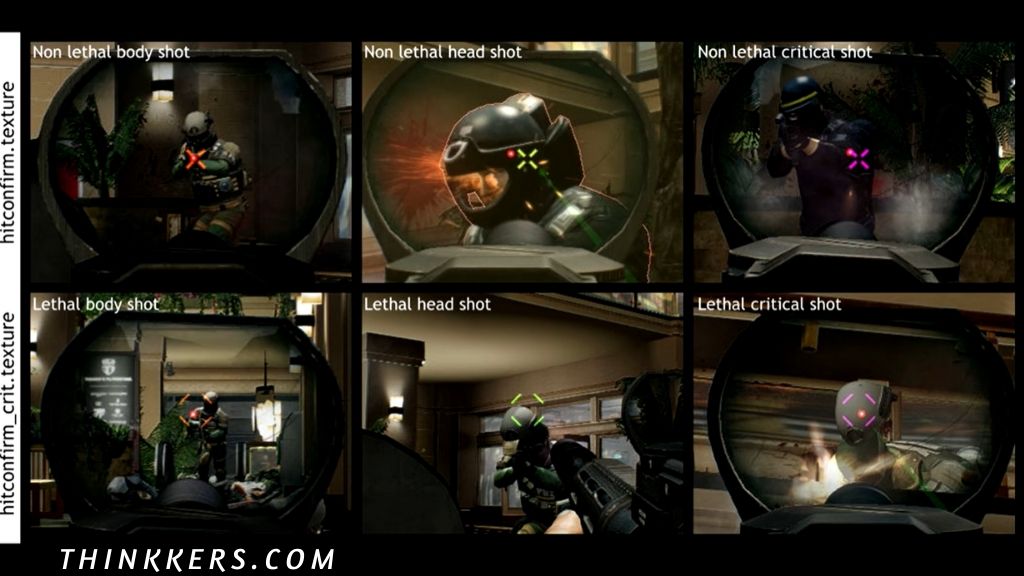 Enhanced Hitmarkers is another great aiming mod of Payday 2. We had already discussed crosshair and why it is important for aiming. This Enhanced Hitmarkers mod is an advanced version of it that gives information about your aiming location by changing crosshair color.
Let assume you shoot someone by headshot. At this time, your hit marker color will be red, which indicates that your bullet actually hit enemies' heads. Also, if you fire someone by a body shot, then your hitmarkers will be different.
The shape of the Hitmarkers tells if it was lethal shot or not. You can also change the texture of hitmarkers by adding your folder PAYDAY 2\assets\mod_overrides\Enhanced Hitmarkers\guis\textures\pd2.
A small but useful Payday 2 mod that you must have to try.
---
Payday 2 Burst Fire MODs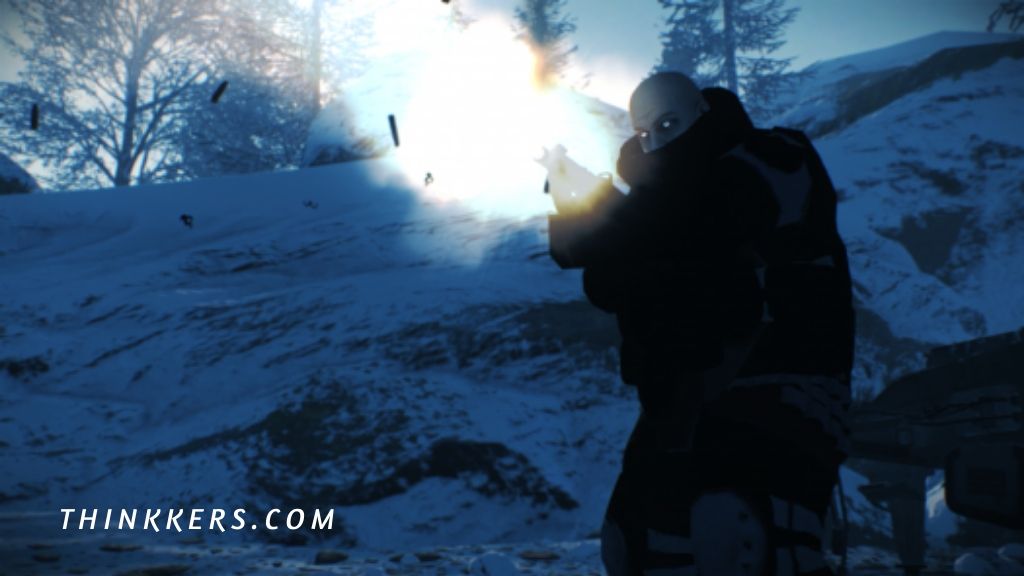 As we know, there are only two firing modes in Payday 2, i.e., Single fire and Autofire. But there is no burst fire. This Burstfire mod is just for them who want to get burst shooting experience.
In burst fire, your gun will shoot 3-bullets at a time when you click the V button twice.
Unlike the auto-fire mode, you need to press the V button repeatedly in order to get continuous burst shooting.
Some burst firing examples are M16A and MK14 Mutant. But keep in mind that, if you locked your mod gun in single or Autofire, then burst-fire will not work.
Borderlands 2 HUD (Payday 2 Hud Mod)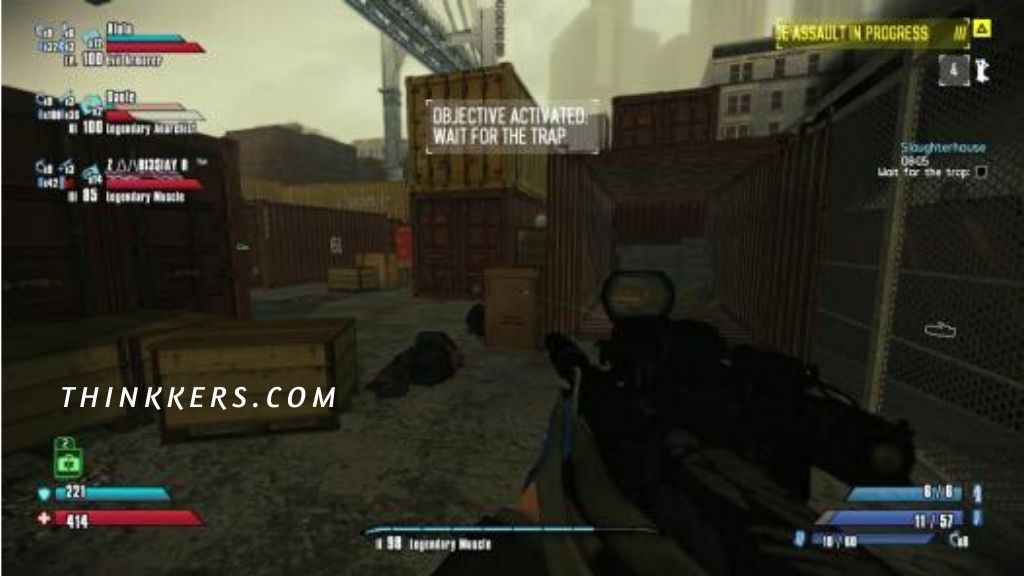 Borderlands 2 HUD, also knows as BL2HUD mod is another great payday 2 hud MODs available out there.
If you want to try some new HUD MODs rather than that old info-HUD and vanilla HUD then you must have to try this mod.
There are some cool features you get with this Payday 2 Hud mod like when your armor breaks, you get a warning sign next to your shield indicator.
Another best thing is that after installing this HUD mod, you will get an exp bar on your screen. This exp bar fills up when you complete any objectives mission.
---
Bullet Dismemberment Mod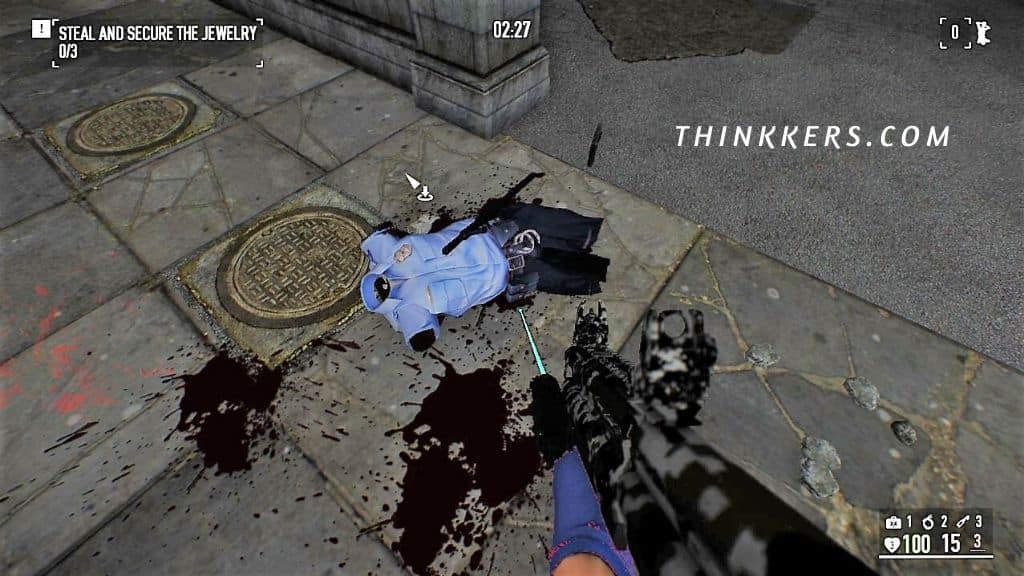 Do you want to experience some horror and real-life thing in payday 2? Then you should have to try this Bullet Dismemberment Mod.
After activating this Mod, when you shoot someone, their body will split from that point. Like, if you shoot on someone's head, then their head with Dismemberment from their body.
Personally, I don't like this Payday 2 mod that much because it feels very awkward while playing the game. The only reason I am adding it here because there are many players who want some realistic effects in their game.
Installing this mod is so simple, just extract the downloaded mod and paste it in PAYDAY 2/mods/ folder.
How to install Payday 2 MODs 2023
Now, here is the magic that happens. There are many new gamers who don't know how to install these MODs in Payday 2 without crashing the game.
Below, I am writing a step-by-step guide so that anyone who plays Payday 2 can easily install MODs.
Step 1: Open your game folder by navigating to C:\Program Files (x86)\Steam\steamapps\common\PAYDAY 2.
Step 2: Download the MODs that you want to use in Payday 2. You need Winzip or any .zip extractor to extract files.
Step 3: Now, check whether downloaded MODs are over-ride MODs, BLT MODs, or of any other types.
Step 4: If it's a BLT mod, then you need to download SuperBLT in order to install these MODs. Just go to the SuperBLT site and download it.
Step 5: After that, go to your game folder and paste the SuperBLT mod downloaded file there.
Step 6: Now, if you downloaded BLT MODs, then go to C:\Program Files (x86)\Steam\steamapps\common\PAYDAY 2\mods and paste your mod folder there.
Step 7: If it's an override mod, then you need to create a new folder, i.e., mod-overrides in C:\Program Files (x86)\Steam\steamapps\common\PAYDAY 2\assets.
Step 8: Now, open the mod-overrides folder and paste your override MODs folder there.
If you still have confusion regarding the installation of MODs in Payday 2, then you can watch the below video.
People Also Ask (FAQs)
Well, there are always some questions in every gamer's mind before installing any MODs. Below I am answering some of the questions that my gamer friend ask me. If you also have any queries regarding this best Payday 2 MODs 2023, then you can comment down. I would love to solve it.
Are Payday 2 MODs legal?
Yes, most of the Payday 2 MODs are legal to use (Not All) until you use it to complete your achievements. Also, Payday 2 developers officially support MODs that means you can use it without any worry. But keep in mind that other players shouldn't annoy due to your MODs.
How many MODs are there in payday 2?
Payday 2 has Hundreds, actually thousands of MODs available to download. If you didn't like anything in the game, then you can correct it using MODs. Payday 2 has MODs for HUD, audio, weapons, skins, masks, and many more.
My game crashed after installing the mod, what should I do?
Maybe you had downloaded the old version of the mod. Cross-check your installed mod version from the download link I provided above. Also, follow a step-by-step procedure to install MODs without any error.
Does Payday 2 have MODs for Xbox One?
Sadly, there are no MODs for Payday 2 Xbox. You could edit some of your data if your game was transferred from Xbox 360.
Wrapping Up
So, that's it, guys. I hope I have given you the best Payday 2 MODs of 2023. All these MODs are personally chosen by me to improve your game performance. Also, I will add the new mod in every month, so I would advise you to bookmark this page so that whenever we add any new Payday 2 MODs, you get notified.
If you like this collection of MODs or have any other MODs to tell, then you can comment down. Also, don't forget to share it with your Payday 2 players and enjoy this awesome game. Thank you.