Retro8
Apk v1.1.22 (Patched) for Android
Updated on November 15, 2023
App Info
App Name

Retro8 (NES Emulator)

Publisher

Neutron Emulation

Genre
Arcade
Size

7M

Version

1.1.22

MOD Info

Patched

Get it On
Requires

android

Android 5.1

expand_more

android

Android 5.1


wifi_off

Can be used offline
Are you ready to relive the magic of 8-bit gaming on your Android device? If yes, then you love the Retro8 Apk.
Now, enjoy the ultimate fun of playing your favorite classic games like Super Mario right on your smartphone.
Introduce about Retro8 (NES Emulator)
Retro8 is a premium video game emulator with the help of which you can play old Nintendo NES games on smartphones. This application is popular for its simplicity and ease of use but also provides advanced configuration options if you want to go deeper with the optimization.
It allows you to load up classic NES game files called ROMs and play them just like you would on the original Nintendo system. The app delivers the original 8-bit graphics and chiptune sounds to provide an authentic retro gaming experience.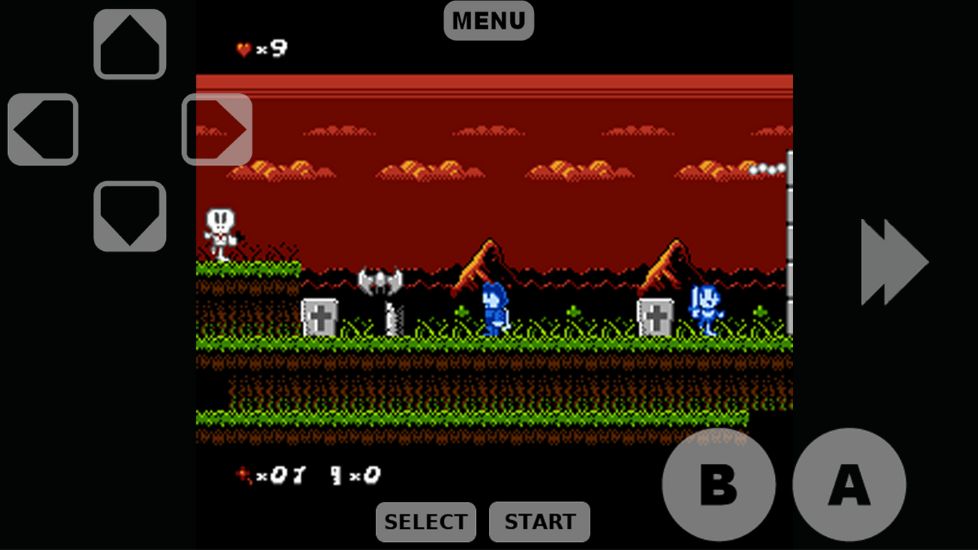 Feel free to save and load features so you can save your progress in games. Apart from this, you can also do enhancements like graphics filters to make the retro visuals look even better.
Visual effects shaders
Retro8 is known for its extensive visual effects and shaders that transform the look of games. There is a CRT shader that adds scanlines, distortion, and color effects to simulate television display.
Thanks to the available HQ2x and 3x shaders that smoothly upscale the native 256×240 resolution by 2-3 times. It is helpful for reducing complex pixels for a cleaner image. However, it will not affect the authentic aspect ratio, which is the most important thing to consider while using this app.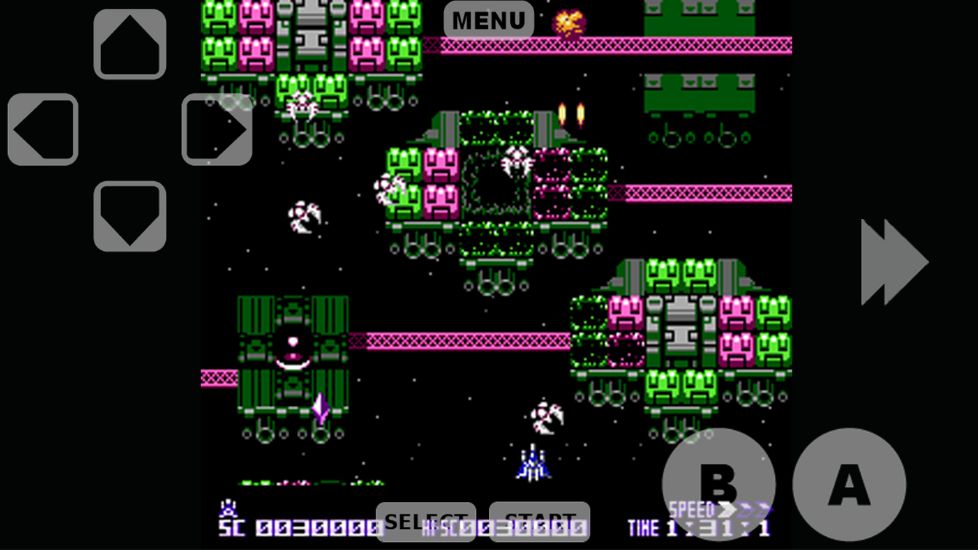 Feel free to modify shader settings like intensity, animation, curvature, etc, for a customized retro display. The shaders combined with color palettes and texture filtering eventually provide endless display customization possibilities.
Advanced on-screen controls editor
One of the things that I like most about this NES Emulator is that it provides an advanced on-screen control editor for high customization. You will have full control over it, so it becomes easy to enable/disable buttons, adjust sizing and opacity, and drag elements to any position.
Moreover, you will get the option to configure multiple control profiles, and you can switch among them easily. Must use this flexibility to optimize the things that eventually help you boost your gameplay.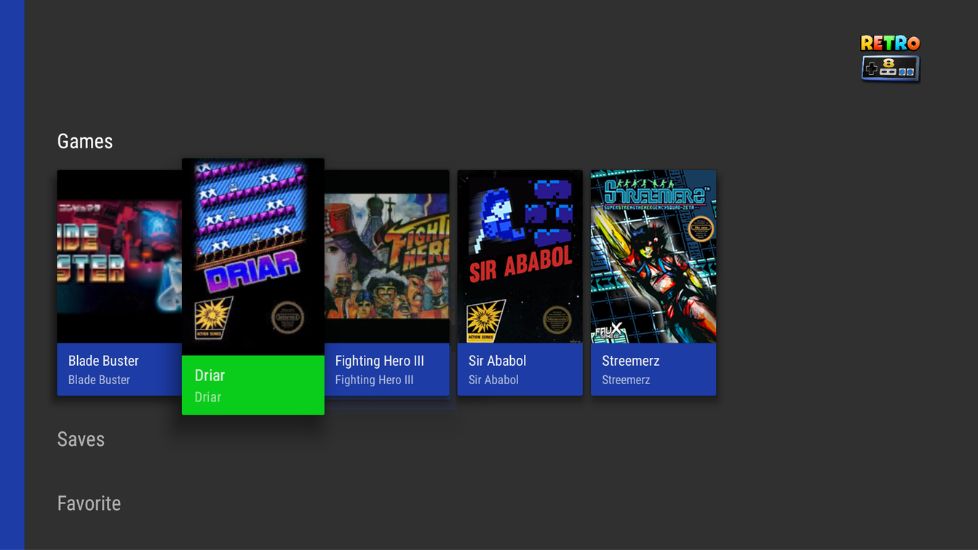 Game-specific profiles
Retro8 is my favorite NES Emulator just because of this feature. It lets you create specific profiles in which you can modify settings for each game's controls, graphics, sounds, cheats, and more. Suppose you want to create a separate profile for two-player games like Contra, then this application lets you do this.
Not only this, it automatically activates its custom profile to load all your presets optimized for that specific game when starting a game. Enjoy personalizing and enhancing each classic with per-game profiles to match your preferences.
I love these customizations that allow me to play with my preferred settings, and of course, the default one can't match it.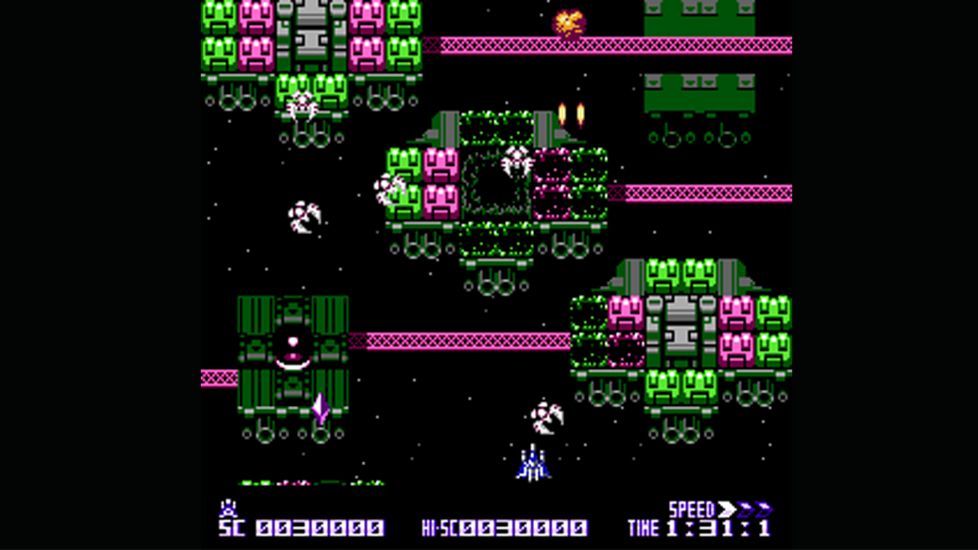 Mod APK Version of Retro8
Retro8 Apk is a paid (patched) version of the official Retro8 (NES Emulator) application, with the help of which you can enjoy online multiplayer gaming as it supports RetroArch netplay protocol.
Mod features
Patched – Retro8 is a paid emulator that costs around $2. But you can use its patched version and enjoy all the paid features
Huge Game Library – There are thousands of nostalgic NES games that you can play.
Download Retro8 Apk & MOD for Android 2023
Retro8 is a perfect way to play your favorite games like a professional. It deeply integrates with the RetroAchievements website that lets players track and unlock achievement goals for hundreds of NES games.
As you play games in Retro8, your progress toward achievements is tracked in real-time. It not only provides satisfaction but also motivates you to score higher. So download this paid emulator for free and enjoy your games like Super Mario Bros, Bomberman, Contra, Double Dragon, and more with friends.
Available Versions