Are you looking for a reliable translator for your Android device? If yes, then you would love the Microsoft Translator Apk.
Enjoy the unique experience of translating multiple languages at the same time.
Introduce about Microsoft Translator
Microsoft Translator is a powerful tool that allows users to understand and communicate with each other in any language. It is an AI-powered translator platform developed by Microsoft, which enables users to translate text, speech, images, and documents using deep neural networks for over 60 languages.
Microsoft Translator Apk is used by millions of people all around the world for different purposes such as communication with foreign partners, understanding foreign language conversations, or simply learning a new language.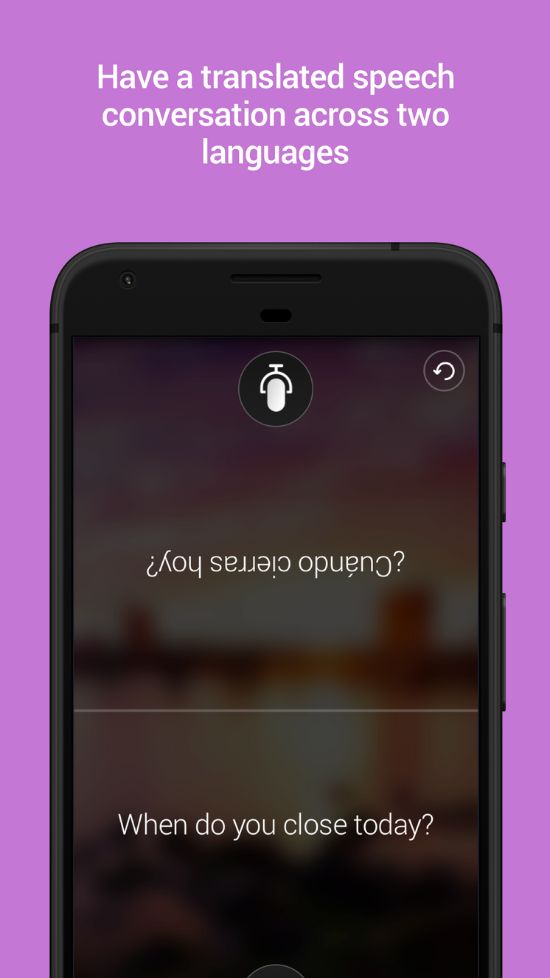 With its simple and intuitive design, Microsoft Translator can be used by anyone regardless of their tech background or level of experience. The platform also supports multilingual conversations in real-time through Skype integration as well as image recognition technology that can recognize words written on signs or labels.
One of the best things that I like most about this application is that it provides you with a double-sided translation interface whenever you are in conversation with anyone else.
Translate text in Pictures
Microsoft Translator's Translate Text in Pictures feature allows users to easily translate text from any image. This feature leverages the latest advances in artificial intelligence and computer vision, allowing for real-time translations of images into different languages. With this powerful tool, users can quickly capture words from photos and documents without needing to type them out manually.
The feature is accessible through a mobile app or on the Microsoft Translator website. After uploading an image, the user simply needs to select a target language and wait for the translation to appear on the screen. The results are accurate and reliable, providing an easy way for people with limited knowledge of foreign languages to communicate effectively with others around the world. Apart from these, it serves as a helpful resource for those traveling abroad who may encounter unfamiliar signs or menus during their trip.
Parallel translation
Thanks to the Parallel Translation feature of Microsoft Translator, provides us the great opportunity to translate text or speech simultaneously in multiple languages.
Parallel Translation is a great tool for multilingual individuals who want to communicate with family and friends in different countries. With this feature, they can easily understand conversations across different languages while still keeping track of the original language used.
Apart from this, it also helps businesses communicate in several languages at once, and enables them to better understand their global customers' needs and preferences.
This is a feature that helps bridge the gap between cultures by allowing users a unique way of communicating in multiple languages without having to learn each language individually.
Learn useful phrases
Microsoft Translator is an invaluable tool for travelers, students, and professionals. There is a phrase learning section available in this application that lets you practice your language skills in a fun and easy way.
If you are a beginner and want to learn the basics of any language, then this feature is going to help you a lot.
You don't need to take costly classes or immerse yourself in unfamiliar cultures, as all the important learning material is available in the application.
To get the advantage of this feature, you need to select from over 60 languages, such as Spanish, French, Italian, and German. After selecting a language you are interested in learning, feel free to explore the comprehensive library of useful phrases that have been divided into categories, such as essential words and phrases for travel or introductions and conversations.
Download Microsoft Translator Apk v4.0.530a for Android
Microsoft Translator is a highly advanced application that can easily recognize the text in the images and provides you with instant translation results. There is no need for an internet connection while translating your data, but you have to make sure that you have downloaded language packs on your smartphone.
After installing this translator application, you will not face any issues while communicating with other people of different reasons and languages. You just need to open the Microsoft Translator Apk on your smartphone and start using it without any hassle.
The developers of this application keep adding new languages to improve user engagement and satisfy their needs.